Vanilla Ice's 90's hit can guide parents to a more equal division of labor during the Coronavirus lock down.
By Steve Dypiangco
As we all know, Homeschooling + Working Sucks. 
But while many dads are taking on added household responsibilities during this quarantine, lots of dads don't know how to share the heavy load their partners are now carrying.
Unfortunately, there's no playbook for dads on how to step up at home during a pandemic.
Until now, that is…
"Yo, VIP, Let's Kick It!"
🤩
Rapper Vanilla Ice said if there was a problem, he'd solve it. So let's bring him in for help.
1. "Alright Stop, Collaborate and Listen"
🤝👂
Translation:
Get you and your partner on the same page, so you can both survive this stage.
To get our families through all the new challenges we're facing, we have to work together as a unified team. 
Alexis (productivity coach) & Giao (engineer)
For San Francisco parents Alexis and Giao, collaborating means maintaining a shared calendar that shows when they have work calls. This helps each of them and their two kids (11 & 9-years-old) understand when they're busy and shouldn't be interrupted. 
Kids can get involved in collaborating, too.
Wil (educator) & Johanna (biologist)
Wil and Johanna of Pasadena, CA invited their 8-year-old daughter Samara to help them build out her daily schedule. Because she was involved in shaping the plan, Samara bought into it right away.
2. "Flow Like a Harpoon Daily and Nightly"
☀️🌙
Translation: Communicate with your partner all the time, the results will be sublime.
In rapidly evolving times like this, regular communication is key.
Semma (lawyer) & Mario (sales)
Semma, a mother of 2,  says that she and her husband Mario are good communicators. But, she points out, if they miss just one communication right now, things start to unravel. "We are not on stable ground. You have to steer the ship very steadily."
They're doing lots of check-ins throughout the day, which she credits Mario with being good about. He keeps her aware of what he's got planned and calls out potential issues, which gives them chances to make sure they're in agreement. 
Wil & Johanna
With his wife's work schedule shooting up to 75 hours in the past week, Wil attests to how important communication is for his family. "The clearer the communication, the better this works… This is hard. This is unlike anything we have experienced."
3. "To the Extreme, I Rock the Mic Like a Vandal"
🎤
Translation: Say key messages repeatedly, so kids will understand increasingly.
Once you've agreed on your quarantine plan, you and your partner both need to make sure your kids understand it.
Andy (strategist) & Nancy (accountant)
Andy and his wife Nancy, who live in Northern California, have the same message they convey to their 6 and 3-year-old kids – you can only do one thing at a time.
They regularly stress patience and repeat their key message whenever one of their kids tries to interrupt a conversation or get their attention while they're working. This helps their kids understand that dad and mom will help them once they've finished what they're currently working on.
4. "Turn Off the Lights and I'll Glow"
🌟
Translation: Use your superpowers, they will carry you for hours.
By playing into the skills and interests you already have, you'll be able to show up for your family in powerful ways.
Wil & Johanna
An avid NBA fan, Wil has been missing basketball, so he got an XBOX and NBA 2K to play with his daughter. By sharing his passion, he's helping both of them take their minds off their worries and have fun together.
Semma & Mario
Semma homeschools her kids because that's what she's good at. On the other hand, Mario's much better at keeping the house tidy, so he steps up there.
5. "I'm on a Roll, and It's Time to Go Solo"
👨‍👧
Translation: Take your turn, make the kids your concern.
Trading off responsibilities throughout the day can give each parent time to get what they need done. 
Semma & Mario
In the mornings Mario's responsible for getting the kids breakfast and prepping lunches for later. Semma cleans up breakfast, homeschools the kids, and handles dinner. Mario steps back in for the night shift, handling bath time, reading, and bedtime. 
Wil & Johanna
With his wife's long hours working, Wil has been taking his daughter out on bike rides almost every day. He's using this time together to get her up to speed how to ride a bike out on the street, which has been "interesting." 
6. "Go Rush the Speaker That Booms"
🔊
Translation: Don't just sit back. Pick up the slack.
If you see something that needs to get done, do it. You'll be helping everyone out.
Alexis & Giao
Alexis praised her husband Giao for taking over much of their kids' day to day needs. She has lots of meetings with clients, so he's more hands on. On top of that he takes the kids out to do PE.
Wil & Johanna
Wil saw that the kitchen needed cleaning and didn't wait for someone else to do it. "I woke up, and I'm cleaning the kitchen. Cleaning the walls, cabinets, getting stuff together, so we can be a little more functional." 
7. "If There Was a Problem, Yo I'll Solve It"
🙋‍♂
Translation: Give mom some space, she doesn't want kids in her face.
Lots of kids go to mom first and foremost. Break the cycle by redirecting requests to you. And if the kid starting crying, don't take it personally. Keep moving the kid out of mom's area and engage that kid in a fun activity.
Andy & Nancy
Andy is used to his accountant wife being unavailable for long stretches of time during tax season. It's at times like this that he learned to tell his kids to leave mom alone. When she's busy and under a time crunch, "bother me instead," he tells them. 
For Andy it's all about setting boundaries and giving his kids a clear understanding of what happens when. That helps his kids know where they can push and where they can't. 
8. "Word to your mother"
🙆
🙋‍♂️
Translation: Dads, let's do this!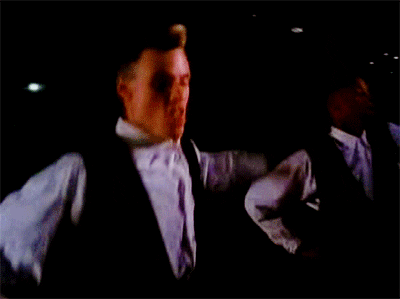 Like this article? Please share it with a friend!
For more…
Coronavirus Parenting tips

Kids physical activity ideas for home

Activities that don't involve a screen
Special thanks to Semma Arzapalo, Alexis Haselberger, Wil Page, and Andy Ahn for sharing their stories for this piece.
Steve Dypiangco is a proud father of 3 kids and the CEO & co-founder of Dadventures, a Los Angeles based startup helping parents find fun activities to do with their kids (out of the home and in the home). He's worked with Netflix, YouTube, PBS, and on 2 Academy Award winning films. He once created an elaborate Disneyland plan that resulted in his family going on 8 rides in 2 hours.
Contact: [email protected]